Press Release
Valent U.S.A. Appoints John Keevey as Sr. Director of Supply Chain
---
SAN RAMON, Calif.,
Jan. 10, 2023 – Valent U.S.A. LLC has appointed John Keevey as senior director, Supply Chain, effective Dec. 21, 2022, replacing Wade Janssen, who has transitioned to a new role leading Supply Chain manufacturing and engineering.
Keevey will be responsible for developing and maintaining a strong supply base that supports Valent's broad portfolio of products for our customers. The Supply Chain organization comprises customer service, distribution, production, and manufacturing.
"We're excited to welcome John to our team and add his extensive leadership experience to further strengthen our supply chain operations," said Matt Plitt, president and chief executive officer. "His commitment to safety, quality, affordability and planning are critical to taking Valent to the next level of growth and success."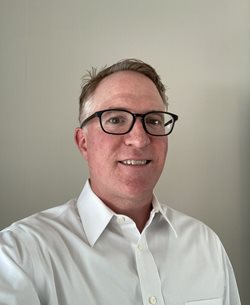 John brings to Valent over two decades of supply chain experience in multi-national life-science firms that are familiar with North America regulations and compliance requirements. His career spans roles focused on end-to-end supply chain leadership, strategies, and execution.
He most recently served as Director, Global Supply Chain Continuous Improvement for a Bay Area pharmaceutical company, and previously worked for eight years in supply chain leadership positions with Grifols Diagnostics, a global leader in plasma-derived medicines and innovative diagnostic solutions.
He holds a bachelor's degree in government from the University of Virginia, and an MBA from Pennsylvania State University.
About Valent U.S.A.
Valent U.S.A. LLC, headquartered in San Ramon, Calif., develops and markets products in the United States, Canada and Mexico that advance sustainable agriculture, protect crops, enhance crop yields, improve food quality, beautify the environment and safeguard public health. Valent products include a well-known line of quality herbicide, insecticide, fungicide and plant growth regulator products for agricultural, seed protection and professional use. Valent is a leader in marketing and sales of both traditional chemical products and biorational products developed by its affiliate, Valent BioSciences LLC. For more information about Valent or our full product line, please call 800-6-VALENT (682-5368) or visit
valent.com
.
FOR IMMEDIATE RELEASE
For more information, contact:
Steve Tatum
(925) 951-3164
steve.tatum@valent.com