Press Release
Valent U.S.A. Announces Leadership Appointments in Sales and Marketing
---
SAN RAMON, Calif., June 14, 2022
– Valent U.S.A. announced today several leadership appointments within the company's Sales and Marketing departments that are effective July 1.
"Valent is focused on growth and expansion as we work to provide growers with biorational, botanical and conventional solutions that help advance sustainable agriculture across North America," said Matt Plitt, president and CEO, Valent U.S.A. "These moves will further strengthen and grow Valent and better serve our customers, partners and other stakeholders in the years ahead."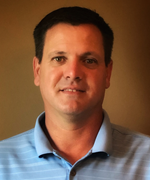 Matt Lawrence
has been named director of retail strategy, a new role within the Valent sales organization that is focused on providing alignment of our commercial strategies and leadership of our sales regions. He will lead the four sales regions and focus on strengthening relationships and sales growth with our retail customers and their growers across the U.S. Lawrence joined Valent in 1998 and has held several key sales leadership positions including regional manager, Midwest commercial director and most recently director of strategic accounts.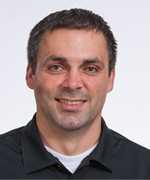 Trey Soud
has been appointed director of distribution strategy. He will succeed Matt Lawrence and provide leadership to the strategic account team and further strengthen our partnership with key distribution customers. Soud has extensive experience in the ag industry. He joined the Valent marketing team over 11 years ago and has led the company's seed protection business, managed the row crop strategy, and served most recently as the director of strategic marketing.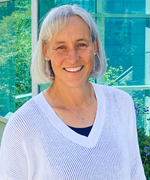 BeckyJo Smith
has been named associate director of Sustainable Solutions. She will lead a team across the U.S. that works to drive growth of our sustainable solutions portfolio of biorational, botanical and conventional products. Smith will act as a champion of Valent's commitment to advance sustainable agriculture across North America and also represent Valent U.S.A. on the Global Sustainable Solutions Business Unit that focuses on biorational sales and services across Sumitomo Chemical regions around the globe. Smith brings extensive industry experience. Since arriving at Valent U.S.A. in 2019, she has served as a key leader within the Valent Sustainable Solutions team and developed a strong record of directly partnering with customers to increase biorational sales.Smith, Soud and Lawrence will report directly to Dion McBay, vice president of sales for Valent U.S.A.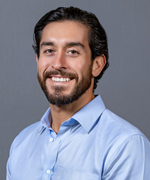 Jesse Rosales
has been named associate director of strategic marketing and sustainability. Rosales joined Valent in 2020 as manager of crop and brand strategy after serving in various portfolio, product, and sales management roles within the ag industry. Rosales will be responsible for developing strategies that leverage Valent's unique value proposition of having an integrated portfolio of conventional, biorational, and botanical product offerings to help growers increase productivity more sustainably. He will also lead the asset and brand teams responsible for pipeline strategy, pricing strategy and product planning.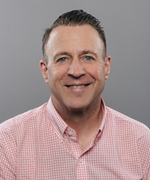 Joe Short
has been promoted to asset management lead. Short has over 13 years of experience in various marketing and business management roles in the crop protection industry, including development projects in Brazil, Argentina, Central America, and Europe. Joe will oversee the asset management process and team while supporting the new global product Rapidicil™, a novel herbicide developed by Valent parent company Sumitomo Chemical that is currently pending registration approval.
Valent is also conducting a national search for a new vice president of marketing to succeed Geoff Quick who has transitioned into a role leading global business development for Sumitomo Chemical AgroSolutions Division International, including Valent U.S.A. business development. The new marketing VP will be based at the North American Innovation Center in San Ramon.
About Valent U.S.A.
Valent U.S.A. LLC, headquartered in San Ramon, Calif., develops and markets products in the United States, Canada and Mexico that advance sustainable agriculture, protect crops, enhance crop yields, improve food quality, beautify the environment, and safeguard public health. Valent products include a well-known line of quality herbicide, insecticide, fungicide, and plant growth regulator products for agricultural, seed protection and professional use. Valent is a leader in marketing and sales of both traditional chemical products and biorational products developed by its affiliate, Valent BioSciences LLC. For more information about Valent or our full product line, please call 800-6-VALENT (682-5368) or visit
valent.com
.
For more information, contact:
Steve Tatum
(925) 951-3164
steve.tatum@valent.com